China LD Slewing Bearings Manufacturing Co., Ltd.
Add: North Lutong Road 188#, Yangshan, Huishan District, Wuxi, Jiangsu, China
Post Code: 214156
Email: globalsales2013@gmail.com

Crane Slewing Bearing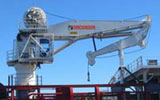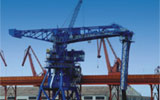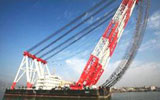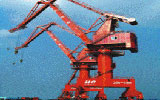 Ship Cranes
Harbor Cranes
Offshore cranes
Portal cranes
Our slewing ring is an essential and strategic part to ensure the crane light structure. The quality and the precision of our manufacturing is the key to ensure good running after many dismantling operations of the crane.
We can supply various type of crane application. Our slew bearings are supplied for ship loaders to load and un-load various commodities. It widely used in ship cranes, harbor cranes, offshore cranes, portal cranes etc.
(1). Ship Cranes
(2). Harbor Cranes
(3). Offshore cranes
(4). Portal cranes
1. Delivery time: 1 day - 120 days.
2. Payment: T/T, ILC (irrevocable letter of credit) etc.
3. Packaging: Metal pallet or plywood box.
We are professional manufacturer and supplier of crane slewing bearings in China. We make all kinds of slewing ring bearings for cranes, such as ship cranes, harbor cranes, offshore cranes, and portal cranes. We are capable to design and manufacture non-standard slewing bearing independently. Our products are widely used in various application fields, such as port, ship, vehicle, mining, engineering, lifting, environmental protection, oil, chemicals, light industry, metallurgical machinery and the military etc. With 19 years of experience, our products are widely export to USA, Germany, Japan, Spain, Canada, Italy, France, Finland, Korea, India, Singapore, Brazil, Australia etc. If you need crane turntable bearings, please don't hesitate to contact us.
Related products