China LD Slewing Bearings Manufacturing Co., Ltd.
Add: North Lutong Road 188#, Yangshan, Huishan District, Wuxi, Jiangsu, China
Post Code: 214156
Email: globalsale2013@gmail.com

Roller and Ball Combination Slewing Bearing
1. Description:
This series of slewing bearings is mainly made up of inside and outside rings. Upper-row use rollers and down-row use balls. It is suitable for high precision mounting and capable to bear axial force, resultant torque and considerable large radial force.
2. Application
It applies to high axial force and continuing working situations. It is application in ladle slewing mechanism.

3. Type: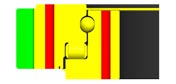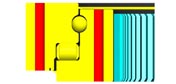 no teeth type
(non-geared)


outer teeth type
(external geared)


inner teeth type
(internal geared)


We offer our products in accordance with the client's requirements, no teeth type (non-geared), outer teeth type (external geared), inner teeth type (internal geared) are all available.
4. Delivery time: 1 day - 120 days.
5. Payment: T/T, ILC (irrevocable letter of credit) etc.
6. Packaging: Metal pallet or plywood box.
We are professional manufacturer and supplier of roller and ball combination slewing bearings. We make all kinds of slewing bearings, such as single-row four points contact ball bearing, single-row four point contact ball bearing, double-row same ball diameter bearing, double-row different ball diameter bearing , three-row roller bearing. We are capable to design and manufacture non-standard slewing bearing independently. Our products are widely used in various application fields, such as port, ship, vehicle, mining, engineering, lifting, environmental protection, oil, chemicals, light industry, metallurgical machinery and the military etc. With 19 years of experience, our products are widely export to USA, Germany, Japan, Spain, Canada, Italy, France, Finland, Korea, India, Singapore, Brazil, Australia etc.
Related products
Excavator Slewing Ring
Slewing ring is a kind of bearing that able to makes axial load, radial load and overturning torque run simultaneously. It widely use ...

Crane Slewing Bearing
Our slewing ring is an essential and strategic part to ensure the crane light structure. The quality and the precision of our manufacturing is the key ...